Do you find qualitative market research too time-consuming and expensive? Do you struggle to squeeze it into your creative development process? Do focus groups lack the certainty you need?

To help you solve these challenges, we've developed Immerse: a mass qualitative, AI-powered research solution that's fast, affordable, flexible and scalable. A powerful alternative to the traditional focus group, Immerse lets you quickly and easily engage consumers in the early stages of your creative process. So you can get the deep understanding and inspiration you need to guide the development of your advertising campaign or new product.
How does our Immerse digital qualitative research solution compare to focus groups?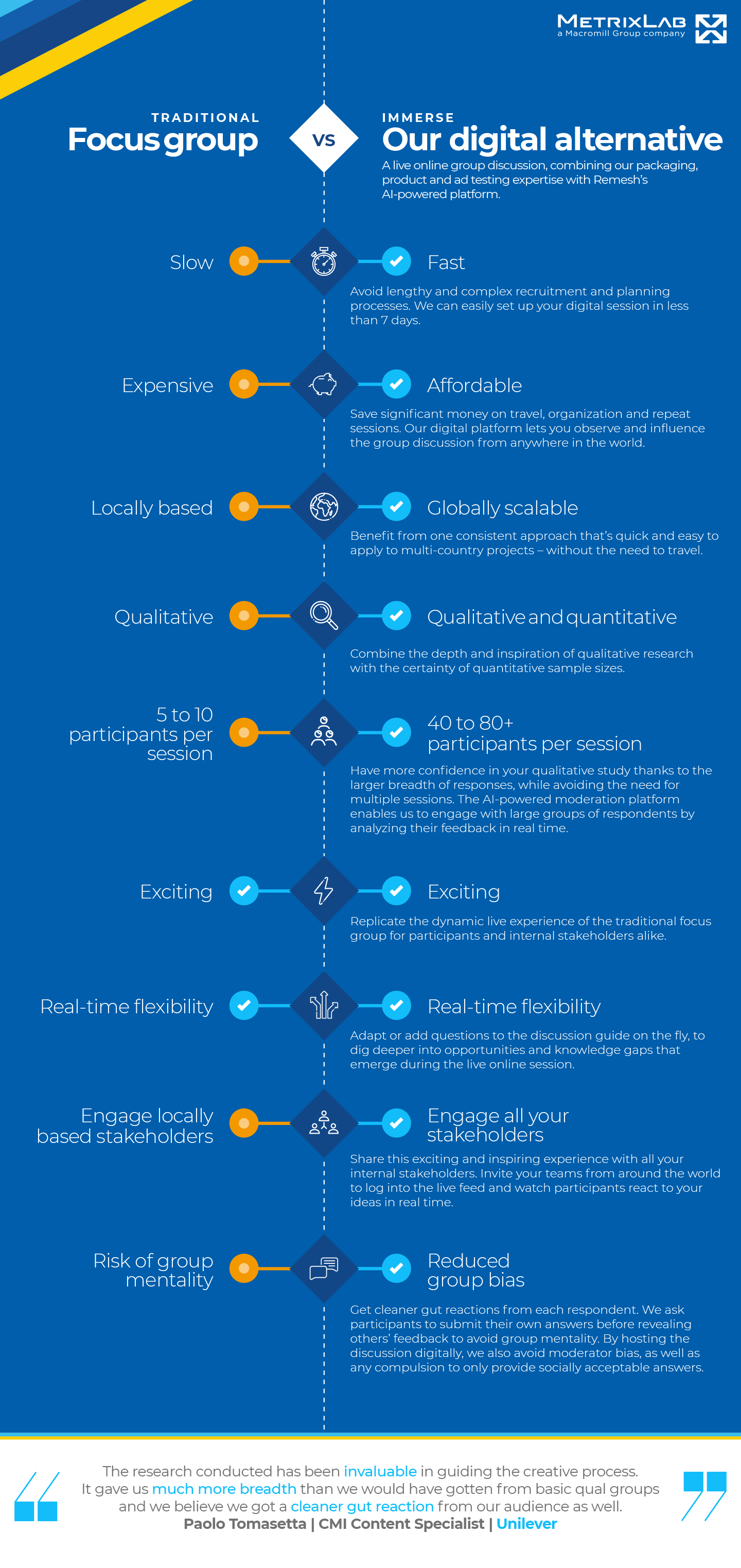 See our Immerse moderation platform in action
We host our live online group discussions on Remesh's AI-powered moderation platform. The artificial intelligence enables us to engage with large groups of respondents by analyzing their answers in real time. So you can benefit from the inspiration and flexibility of qualitative market research, with the certainty of quantitative sample sizes.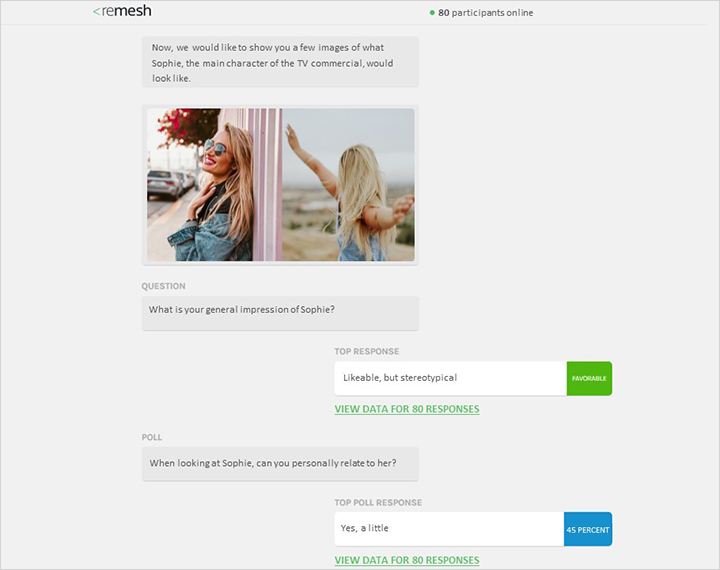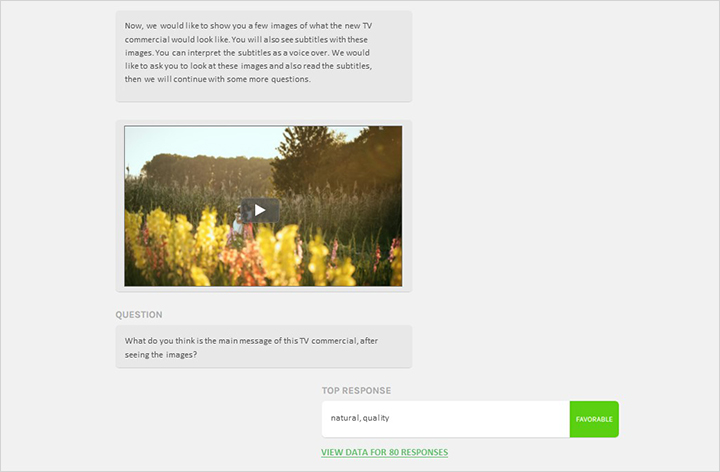 Our approach and discussion guides are based on our extensive experience and proven methodologies for advertising, packaging and product innovation success. You can also customize the discussion to fit your specific needs. The moderator can ask open questions, create polls, and show images and videos, including written scripts, moving storyboards and shelf mock-ups. After first entering their own responses, respondents see the answers of others and indicate with which they agree more. This is used to calculate the group's consensus. It also lets participants be inspired by and build on what others are thinking.

After the discussion, our research consultants provide you with clear and actionable recommendations based on our expertise and best practice guidelines.
Want to see more?
Contact us for more information and to get started