"I walked away with several pages of notes and provoking thoughts that have the potential to truly impact our strategy and behaviour going forward." – Aileen Bentall, Head of Brand Intelligence at The HEINEKEN Company

To help you better understand and maximize the impact of your Facebook and Instagram video ads, we've been working with Facebook on several meta-learning projects since 2016. In October 2018, we hosted an event in London to present our findings alongside Facebook themselves. Attendees included senior marketers, social media specialists and heads of consumer insight teams from the likes of Disney, Unilever, Barclays, Heineken, British Gas and News UK.

The findings we shared at the event focused on the following questions:
What are the creative attributes of high-performing Facebook mobile video ads?
Are there different rules for Facebook and Instagram advertising?
Should you broaden your targeting to drive efficiencies?
Watch the video below for a summary of some of our key findings on these topics. Read on for our attendees' own takeaways from the day. And contact us to find out more.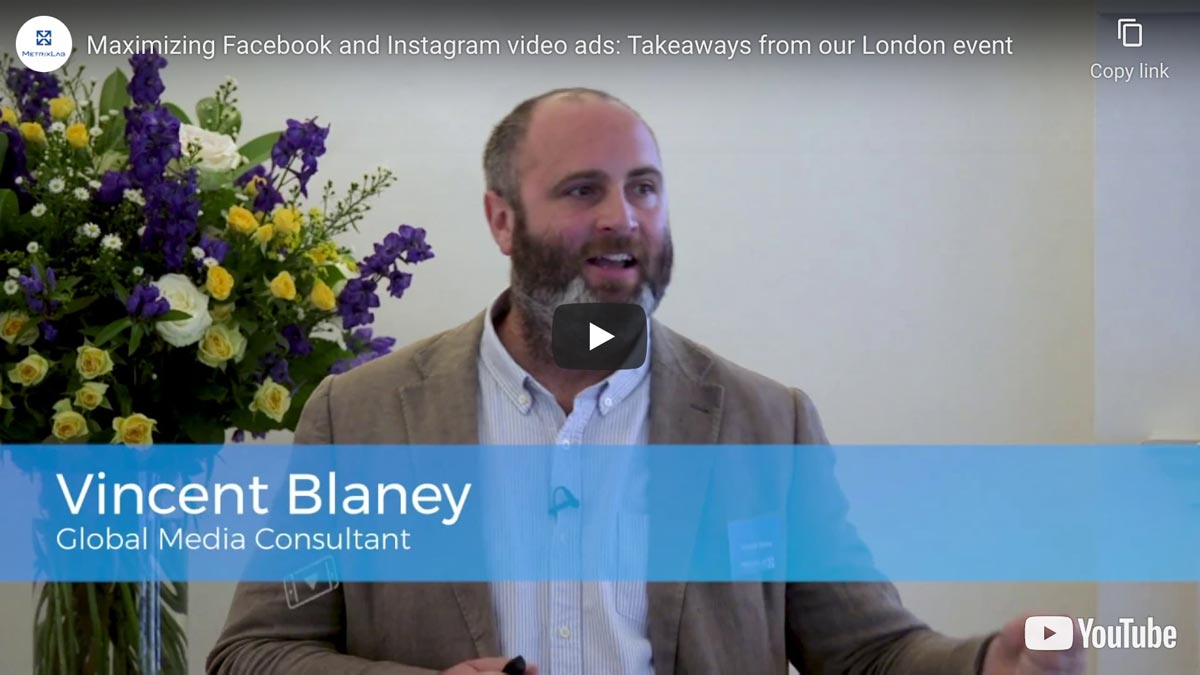 Maximizing Facebook and Instagram video ads: Video script and more learnings
Prefer to read or curious to know more? Find the script of the above video below, as well as links to more reading on the topics discussed at the event.

You can't shortcut success by just making a 6-second video – there is no such thing as a magic length for your Facebook and Instagram video ads.

The importance of breakthrough: The art of storytelling is there, it's the art of storytelling on Facebook that felt like it was lacking among the ads we tested. The environment is different, the consumer is using the newsfeed in a very different way, and therefore the need to break through is so, so important to enable effective storytelling.

Ad length isn't the magic bullet: What's the magic length my Facebook content needs to be? There isn't a strong relationship between length of content and brand recall. Although your shorter piece of content may be watched for longer, it doesn't necessarily mean it's performing better. What we found was that the ads that delivered the message more quickly, earlier in the piece of content delivered better results.

Build for both feeds: In most cases, when it has been developed for a newsfeed environment, a good piece of content will work on Facebook and will work on Instagram. Rather than focusing on developing different creative for each social media platform, the focus should be about making sure that the content is optimized to mobile to begin with.

New rules apply: Those rules or those things that have been around for years may not necessarily work in these sorts of environments.
Our attendees' takeaways from the event
The findings we presented at our London event certainly challenged many of our attendees' thinking. "The session confirmed/debunked some of the industry 'knowledge' on the subject – I walked away with several pages of notes and provoking thoughts that have the potential to truly impact our strategy and behaviour going forward," wrote Aileen Bentall, Head of Brand Intelligence at The HEINEKEN Company.

Alka Malik, Content Insight Specialist at Unilever, stated, "It was incredibly insightful. The seminar really made me think about the choices we are making in our campaigns. I will actually be following up with you hopefully soon on some of the work presented on the day!" While Richard Ellwood, Audience Strategy & Disney Junior Franchise EMEA & UK at The Walt Disney Company, plans to present our findings to his wider teams, adding that it was an "extremely useful" session.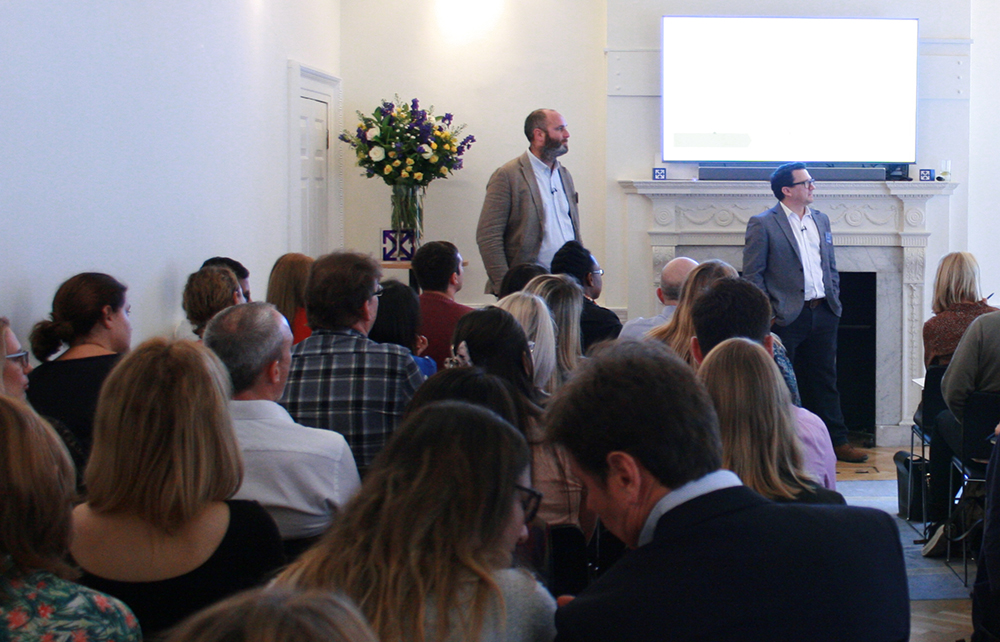 The audience appreciated the evidence-based recommendations and best practices that we shared during the event. Lesa Ali, Senior Brand and Marketing Insight Manager at British Gas, found it "great to finally have some evidence to back up some of the decisions and tests we've been doing. I know the thinking is feeding into next year's strategy."

"My big takeout was the analyses that proved duration is NOT necessarily key to campaign effectiveness outcomes," wrote Philip Bird from News UK. Referring to our testing approach, he added, "The research methodology deployed to measure various Facebook video campaigns effectiveness was compelling. […] Video WILL bring home the revenue bacon for publishers with this type of research. I am already thinking of how this methodology could be extended to help achieve objectives for other publishers, both on and off network."
Want to know more about our research for Facebook and how we can help you?
From mobile videos to social media ads, we've tested more than 3,000 digital ads in the last year. Contact us to find out more about our creative development research, and how we can help you maximize your own ads, from testing early-stage storyboards through to finished films.