The PACT series part 2:
Creating premium perceptions through packaging design
Welcome to the second article of MetrixLab's PACT blog post series: a collection of blog posts that dive into the principles and best practices of effective packaging design. Our first blog post explored the importance of packaging structure. Today, we're discussing the role of packaging design in driving premium perceptions of products. Let's go!
Elevate your ability to command a premium price for your product
High-quality products tend to have higher price points. By extension, high-quality, premium-priced products tend to be marketed in premium packaging designs. These premium designs signal that the quality inside matches the quality outside, and thus that the price is justified.
Essentially what we have is a triangle of product quality, packaging quality, and premium price, all working together in an intricate interplay, wherein packaging design can be leveraged to signal product quality and to justify or even to elevate the product's price.
For example, imagine you're on holiday in a foreign country, venturing into unknown supermarkets that feature brands you're largely unfamiliar with. Chances are you'll look at design and retail price to guestimate product quality.
Premium products require premium packaging, and in turn, premium packaging can create the perception of high-quality products. It can also help command a premium price for your product and help escape the vicious downward spiral of price promo cycles.
What is important is to ensure that the quality of your design is not only in sync with your product quality but also with its in-market price. Consumers will implicitly assign a permissible price based on the quality of your packaging design, relative to the designs of your competitors.
Features of effective premium packaging
The good news is that there are design tips and tricks to help signal and even elevate premium product quality and permissible price perceptions of your product through its packaging. I've put together 7 key features of effective premium packaging:
Darker colors
Color psychology tells us that color influences perception and can evoke certain emotions. Which is to say that the colors you use in your packaging design impacts consumers' perceptions of your product.
Leveraging darker color will help elevate premium perceptions. Black and dark green, for example, can evoke a sense of elegance and luxury. That said, royal purple is my personal favorite.

Alcoholic beverages
often strive to establish and elevate premium perceptions. You can see that from the frequent use of dark colors in this category, as well as unique shapes and structures. More on that next.
Differentiated shapes and structures
In the first article of the PACT series, I explained how packaging structure can set your product apart. But it can also offer premium cues. Read the first article to learn more about what packaging structure can do
here
.

Embossing
Embossing/debossing is another great way to give your product packaging a premium look. Apart from its tactile 3D appeal, embossed designs relay craftsmanship, precision, and attention to detail, all of which contribute to the impression of luxury and sophistication. Add to that high quality packaging material, and you're bound to catch the eye of consumers and set a premium perception.
Seals and symbols
Heritage or certification seals offer important reasons to believe that claimed benefits and characteristics of your product are actually true. They add credibility and instill confidence in your product being a bona fide high-quality offering.
Heritage claims
Like seals and symbols, heritage claims convey a product and brand's authenticity and trustworthiness in the market. By highlighting your brand or product's heritage, you let consumers know about your longstanding commitment to providing high-quality products.
Gold
The color gold has always been a symbol of luxury and success. This is also applicable, to an extent, to silver and platinum. When done right, incorporating golden details in your packaging design evokes a sense of quality, prestige, and value. Infant formula brand Iluma's packaging is a good example of this: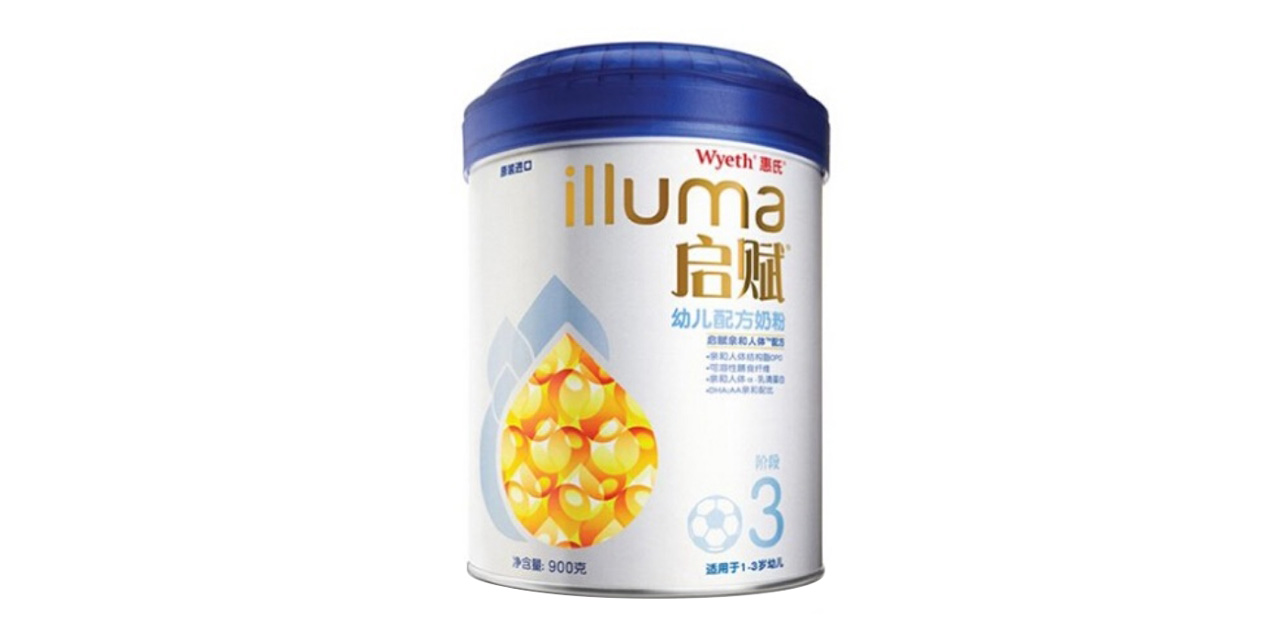 Gloss
Gloss adds a smooth, polished look to packaging, which is both easy on the eyes and a mark of elegance. Needless to say, it captures attention and offers a premium look and feel to product packs. The same can be said for smooth matte finishing.
In general, your packaging's finishing plays an important role in your product and brand image. Texture, material, and even the unboxing experience are key players here.
In our competitive world, leveraging your packaging design to drive premium perceptions in subtle yet effective ways can help dodge the negative price and promotional pressures and instead enable you to command a fairer price for your product. As such, premiumization is well worth your consideration and possible investment.
Want to learn more about designing packaging that stands out and tells a story worth hearing? Get in touch with one of our experts – we love sharing our craft!