MetrixLab launches Big Data Analytics Ecosystem
Rotterdam, San Francisco, March 31st – MetrixLab, global provider of marketing analytics and research solutions, announced today the formation of a new joint venture: 'MetrixLab Big Data Analytics'. This cooperative effort with marketing intelligence experts Edwin Kooge and Natasha Walk builds Big Data Analytics Ecosystems for brands.
The increased availability of external, internal and unstructured data makes it easy to lose sight of the bigger picture. "Decision making was largely driven by intuition and experience; those with the best instincts would win. Today, winning organizations leverage insights more than instinct, which requires not only data and technology, but process, people and culture," noted MetrixLab CEO Han de Groot. "It requires an entire analytics ecosystem to turn big data into big value."
"Our Big Data Analytics Ecosystem, incorporating external and internal data streams, advanced analytics tools and data science expertise will not only enable our clients to understand what happened last week or yesterday, but also predict and anticipate what's coming," notes joint venture partner Edwin Kooge.
"Our objective is to enable decision makers to clearly see the most relevant data, and focus on 'why' and 'how to improve'", adds joint venture partner Natasha Walk. "Data science is not new, Edwin and I have been working in this field since 1993. We are just at the beginning of extracting real business value from more advanced and predictive analytics". This joint venture will be among the first to provide brands with the building blocks for an entire analytics ecosystem of data, technology and people, beyond the typical offering of software vendors, system integrators and consulting firms."
MetrixLab's newest 'Big Data Analytics' division is the company's third strategic pillar. "Our Research Solutions division actively engages with millions of consumers across the globe who entrust us with feedback on what they do, feel, buy and watch via online surveys and smartphone apps. Our Social Analytics division analyzes social media data for consumer needs, brand engagement and customer satisfaction. Linking survey and social consumer data to enterprise data and making sense of it is a logical next step," adds MetrixLab CEO Han de Groot.
About MetrixLab:
MetrixLab is a global provider of marketing analytics and research solutions. We turn data from surveys, social media and sales channels into actionable insights that help leading brands drive innovation, brand engagement and customer retention. Headquartered in Rotterdam and San Francisco with 15 offices across the US, Europe and Asia, MetrixLab collects and analyses data from millions of consumers in more than 50 countries.
Contacts:
Drs J.A.G. (Han) de Groot, CEO MetrixLab, [email protected], T: +31 (0) 10 28 27 468
Thijs Elias, Global Commercial Director, [email protected], T: +44 (0) 7775598109
Lisette Tan, Marketing Manager, [email protected], T: +31 (0) 10 20 30 700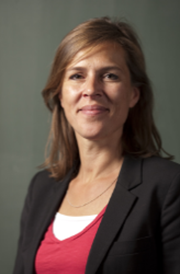 Natasha Walk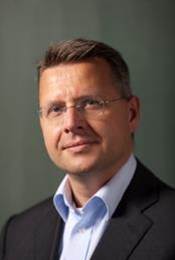 Edwin Kooge