Cost of living crisis:
Paving the Way Towards Sustainability and Success
This is the second article in our Cost of Living series: a collection of blog articles examining the impact and implications of the cost of living crisis. Read our first article here and stay tuned for the next one!
The Challenge of Shopping Sustainably in a Cost of Living Crisis
Shopping should be enjoyable for consumers. But is that possible in an increasingly prominent cost of living crisis?
Whether it's a trip to the mall for a wardrobe refresh, an online search for a much-wanted designer handbag, or even a quick walk down to the closest store to stock up on essentials, most people enjoy shopping. However, these days, shopping has become a lot less fun as consumers are confronted with unprecedented price surges. Since household bills and fuel costs have skyrocketed , there's less money to spend. Some consumers face the decision of trading off food essentials with other necessities. What are the trade-offs? MetrixLab conducted a Cost of Living study to find out
MetrixLab's Cost of Living Study
Our Cost of Living study was launched to dive deeper into the rising cost of living crisis and its impact on consumers and brands. The study polled and interviewed 5,600 consumers in 11 markets across the world. In our last blog, we unpacked our findings on consumer behavior and how brands can respond in a way that keeps them successful and profitable in the long run. In today's blog, we're focusing on consumers' concerns about the environment. While the cost of living crisis has created immediate survival-related issues for consumers, many still worry about climate change.
Results from MetrixLab's Cost of Living Study
Certain challenges facing consumers are clear:
3 out of 4 people interviewed said they are being "more careful with money" and only make purchases that are "essential for me/my family."
Not only do these financial constraints disrupt the positive emotions associated with shopping, but they also risk the momentum that brands have built up and erode value perception.
72%
More careful with money and only make purchases that are essential for me/my family
Yet, concerns about the climate are strong: Participants in the 55+ age group worry about how our climate is changing. While younger consumers exhibit similar sentiments, they are also heavily focused on mental health and job security.
The Connection Between Climate Concerns and Consumer Behavior
The questions remain:
Has the cost of living crisis affected consumer behavior towards sustainability?
Are climate-conscious consumers willing to spend more on eco-friendly brands (which tend to have higher price points) at a time when the prices of basic necessities are on the rise?
Consumer Preferences on Sustainability vs. Pricing
The answer to both questions is yes – partially.
Based on our study, 33% of total consumers revealed they were still actively seeking out eco-conscious brands.
Specifically, mature participants reported that they're looking for brands that source their goods locally, recycle, and offer products with longevity and reparability.
Alternately, younger consumers were found to be more likely than older consumers to seek out brands that offer high quality and innovative products. They're also often driven by a purpose, such as recognizing diversity.
In spite of these differences in priorities, consumers on the whole are not in favor of manufacturers downgrading their sustainability credentials in order to reduce prices. Brands trading off environmentally friendly practices for cheaper prices is something the majority of consumers in our study are not willing to embrace.
In fact, only around 25% of consumers say this is acceptable.
However, what consumers would like to do vs. what they can afford to do is at odds. When times are tough, despite best intentions, lower-cost goods are likely more attractive than those manufactured via expensive eco-conscious practices. Right now, it seems that responsible shopping is only possible for those who can afford it.
The Challenge for Brands
When brands see their sales declining as consumers opt for cheaper and less sustainable alternatives, a big question emerges: Should brands water down their environmental standards to cut corners and prices? Brands need to understand the equation of price and value, and balance value with consumers' willingness to pay.
Lessons From The Past
Brands can learn a lot from past economic crises. Historically, companies with eroded brand perceptions struggled to recoup what they lost once the economy recovered. Especially when it comes to climate change, brands should consider that they cannot temporarily dial down on sustainability.
44%
Less than half (44%) of consumers globally trust brands' sustainability claims

Reducing communications about a brand's sustainability efforts will likely damage this already-fragile trust. While brands are under pressure to keep prices down, cutting environmentally friendly practices may cost them more in the long run. Some consumers are willing to accept lower environmental standards in favor of reduced prices. But for the most part, this is not a choice consumers want to make. They don't expect or want the brands they know and love to compromise on supportive climate practices.
Our Cost of Living study shows a strong relationship between brand equity and sustainability metrics: driving sustainability will have a positive impact on brand equity.
Win-Win Solutions are Possible
Unilever recognized an important trend: consumers want to make environmentally sound choices but are not willing to trade off performance to get there. Additionally, they are not able to significantly increase their spending levels to feel better about their shopping choices. Unilever invested heavily in solving this challenge for their laundry detergent brand, Persil. They did the hard work to find the right solutions – without expecting consumers to compromise on anything. They found plant-based detergent solutions that create a win-win solution. The plant-based detergents are kinder to the planet and waterways, still effective, and sold at a price consumers are willing to pay for branded laundry products.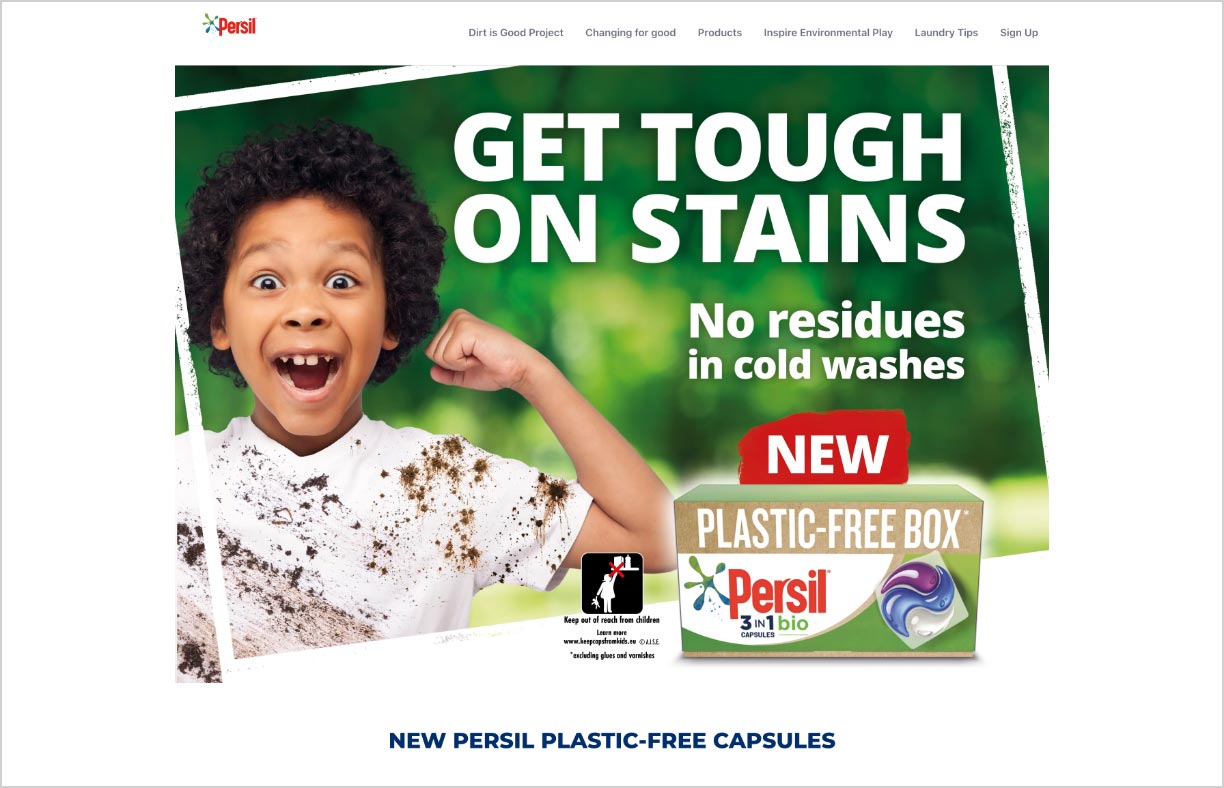 A Way Forward for Brands
The circumstances of the times can make brands feel hopeless about being successful now and after the economy recovers. But there are things brands can do to set themselves up for success. For one, brand leaders should (continue to) invest in sustainability-led communications and campaigns. Sustainability campaigns benefit brands in many ways:
They positively impact consumers, society, and the environment (when supported by clear evidence of their impact)
They create a genuine commitment towards shared values between consumer and manufacturer
They help build positive supplier relationships
They improve employee engagement
They help recover lost consumer trust
Bonus: they attract positive media coverage
Use this time as an opportunity to communicate how your brand can meet consumers' needs – both in saving money and protecting the planet. Want to launch your own sustainability campaign? Use our guide on How to Develop Authentic Sustainability Communications to help you get started.
Consumers experience uncertain times where increasing prices impact daily lives.
In MetrixLab's Cost of Living study, we interviewed 5,600 consumers in 11 markets to see how they make ends meet and better understand consumers' thoughts, feelings, and needs during this economic instability.
The data shows us that more than half of the households studied are curbing or delaying their spending right now. But many consumers still want to support environmentally conscious brands and view brands that downgrade their manufacturing practices in a negative light.
Brand leaders should face this change in consumer behavior head on. Those who can navigate the recession well will build a stronger future for themselves and for their market.
We offer you these insights on three key-topics: behavioral Changes, trust and sustainability.
This is the second article in our Cost of Living series: a collection of blog articles examining the impact and implications of the cost of living crisis. Read our first article here and stay tuned for the next one!