Digital marketing in the age of
the social media influencer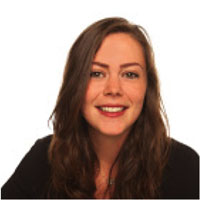 By
Selin Varol
,
Research Manager Social Insights
The days of debating whether social media platforms are justifiable tools for marketing are behind us. Facebook, Instagram, Twitter and other social media platforms are now widely used by brands as part of their campaigns.
Social media influencers are trusted voice in the digital space
Enlisting the help of social media influencers to engage target consumer groups
Brands are not only reaching out to consumers via their own channels, however. They're also seeing the value in engaging with consumers via social media influencers as part of their digital campaigns. With a huge number of followers, these people are trusted voices in the digital space. Often considered subject experts, many make a very comfortable living from brand sponsorship/advertising and/or career spin-offs.
For instance, 20-year-old Jake Paul rose to internet fame using the now defunct video network Vine. With billions of people watching his videos, he turned his social media use into a business. And he picked up an acting career in the process. Brands ranging from Coca-Cola to Universal now look to Jake to market their products to younger audiences.

Our two-step approach to identifying the perfect social media partner
Getting the right social media influencers for your brand and digital campaign is however a challenge. But with our digital media analytics solutions and expertise, you can easily rise to this.
In our two-step approach, we would first identify potential partners for your brand to compare their strengths/weaknesses. Next, we would assess the likely impact of possible partners on your campaign objectives and brand.
"With our digital media analytics
solutions and expertise, you can
easily evaluate the influencer
collaborations for your brand".
Our approach in practice
We recently collaborated with a Fortune 500 company to identify the right social media influencers to promote its brand to Millennials. Millennials are also known as 'Generation Y' and are born in the 1980s to late 1990s. We discovered that:
Influencers with a moderate number of followers are perceived to be more credible and authentic.
The visually rich yet simple content they posted is more effective at engaging Millennials.
The overall performance of the brand itself can impact the success of working with key influencers.
Based on our findings, we provided our client with recommendations for how best to approach and collaborate with individual influencers.
It is imperative you choose the right social media influencers for your digital campaign. For its success may very well depend on your choice. With sound intelligence, you can identify the ideal associates to recommend your brand/product. Having such individuals on board can humanize your brand. This is very important given that the social nature of the online world. And it can enhance the effectiveness of your digital marketing.
Let us help you evaluate your social media partners.
Together we can enhance your digital marketing. Contact us.
MetrixLab operates a Social Insights Privacy Policy, which takes into account the privacy of people publishing content online.