Develop a shopper-centric category growth vision
CatVis is a strategic shopper marketing insights solution to help manufacturers and retailers develop a vision and action plan on how to better organize, present, and evolve their categories. We help you develop a winning category growth vision and become a more strategic partner to your retail and channel partners.

Totally flexible and customizable – choose from a range of 6 modules

With 3D virtual store for simulation of shopper behaviors

A mixture of System 1 and System 2 survey and analysis techniques
How CatVis will help your business
Grow your brand alongside the total category, in partnership with your channel/retailers
Develop a category vision to emphasize your category leadership
Optimize your shopper marketing spend and improve ROI
Become a strategic player and a better teammate to your channel and retail partners
Enhance total category performance in-stores
Get your shopper marketing program right
Technology is constantly pushing transformation in retail, so it's more important than ever to get the shopper experience right. You need to manage the ROI of your shopper marketing investments and ensure a healthy relationship with your retail partners. Basing your decisions on consumer behavior will ensure an optimal shopping experience for your category and brand.
We know that subconscious processes and emotion drive shopper experiences and behaviors. With CatVis, we first help you uncover your customers' in-store behaviors and decision making processes. Then we work together with you to leverage those behaviors to develop an overall category vision and optimize your retailer relationships. We take into account pack design, shelf placement, point-of-sale materials, promotions, price, and everything else you need to optimize brand positioning and drive sales.
CatVis: one solution with 6 pick-and-choose modules

Insights and deliverables
Examine category performance to reveal growth opportunities
Uncover consumers' perspective on criteria like price or volume promotions, seasonal items, variety, the regular introduction of new products, the number of luxury items being offered, etc. to gain insight on overall category performance. Use these insights to identify growth opportunities and agree on a category agenda per channel or retailer.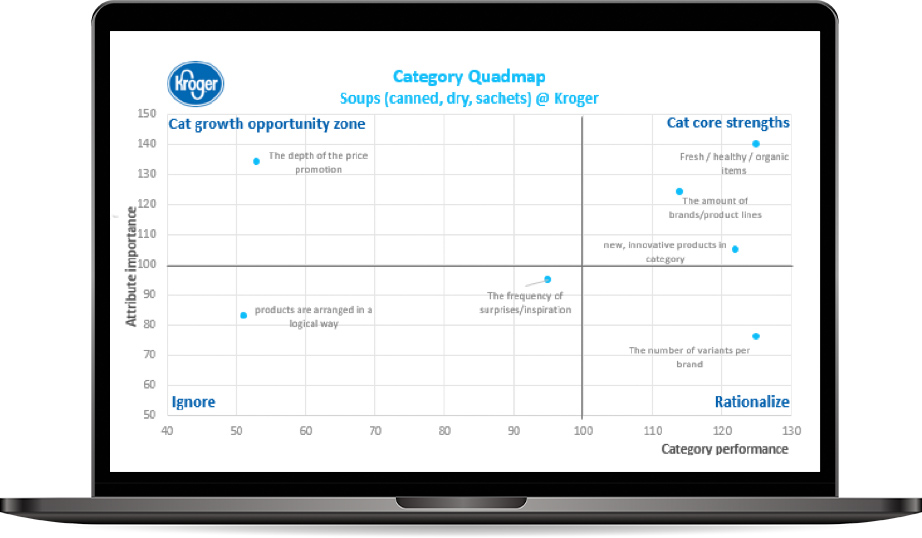 Channel specific innovations
Validate the potential of new products, packaging or communications for specific retailers. Uncover opportunities to expand and optimize your range for club stores, factory outlets, duty-free, e-commerce and new channels.
Range optimization
How wide of a product assortment do retailers need for optimal overall category performance? We help you identify the optimum size and composition of your existing product assortment that will maximize reach and range appeal. We'll also identify opportunities for new product launches to grow your brand's share of the total category, and identify delisting priorities if needed.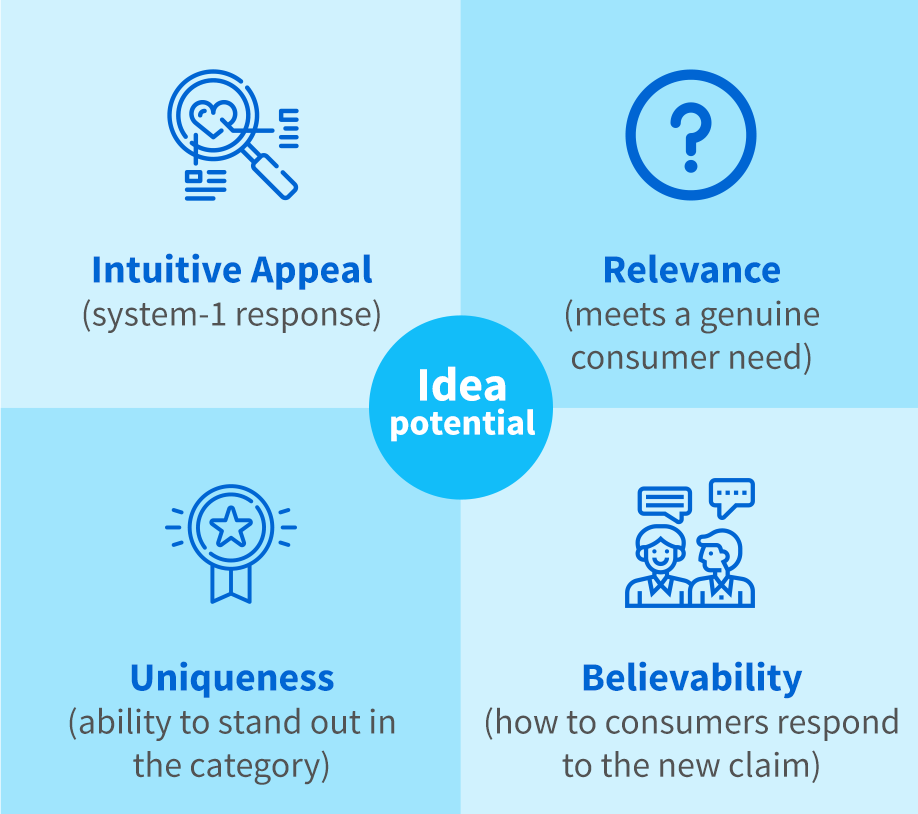 Category adjacency
Understanding what consumers see as logical category placement and why maximizes category findability, improves the shopper experience and grows sales. Retailers are interested in optimizing the layout of the shop floor to guide customers from one product category to the next. Clever usage of product adjacencies enhances an area's appearance and gives it authority. We'll help you leverage consumer perceptions within your category to give recommendations to retailers on how to optimize in-store category adjacencies.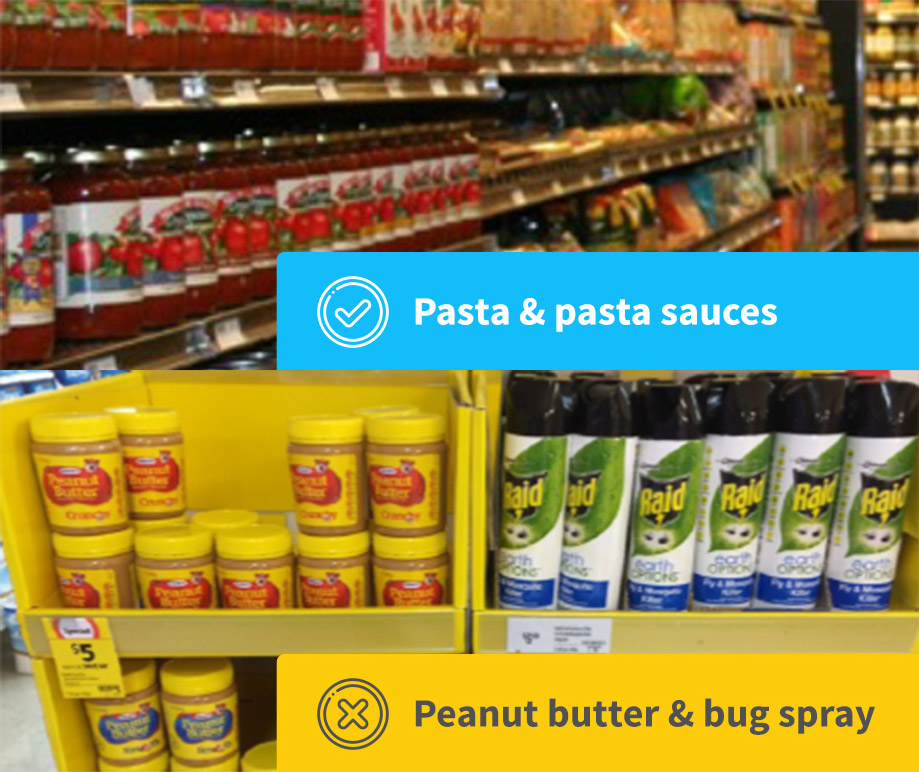 Planogram optimization
We simulate real SKU choices to quantify which factors drive shoppers' product choice. We check how important factors like brand, recipe or pack type are for consumers in their decision making in front of the shelf in your category. The result? An optimized planogram vision that will elevate the shopping experience and category sales.
Animal type
Food type
Meal type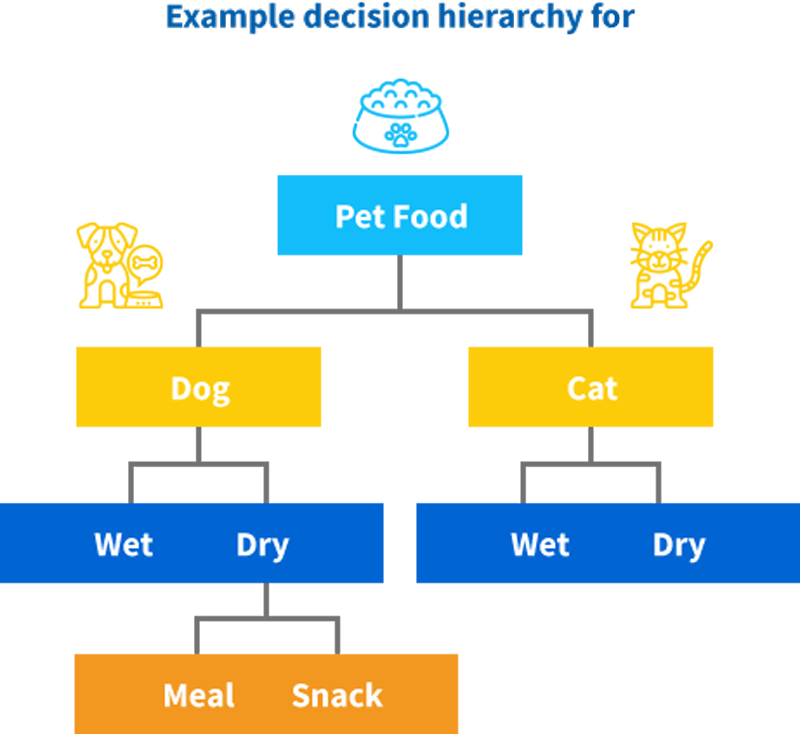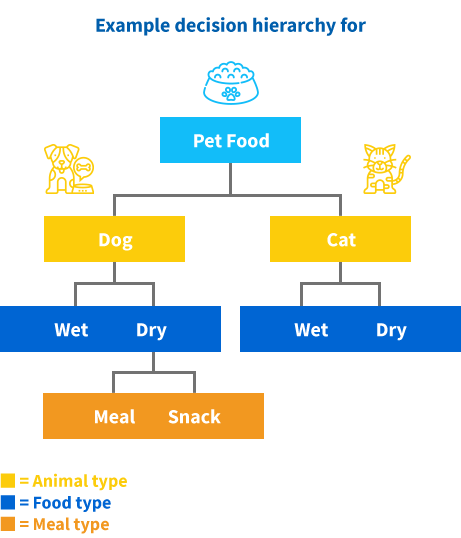 Validate your new planogram with a 3D virtual store simulation
We'll quantify the impact of your new planogram on the shopping experience and sales with a 3D virtual store shopping exercise. We use the results to build a business case of the sales uplift of the total category and at the brand level. We'll also measure product findability and the shopping experience.
We offer a variety of 3D virtual shopping environments – from a shelf section to full aisle to full store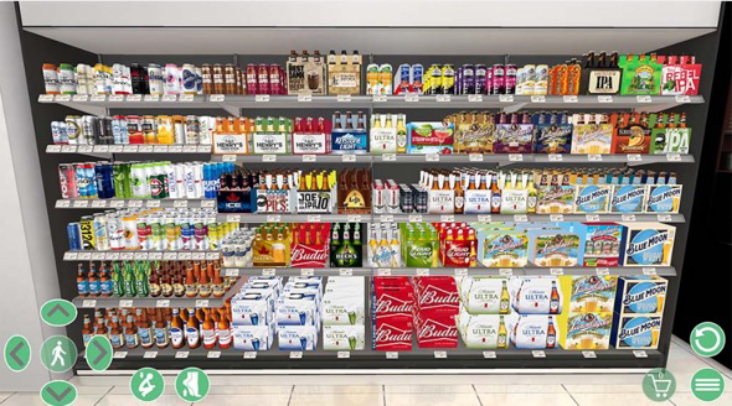 3D Virtual shelf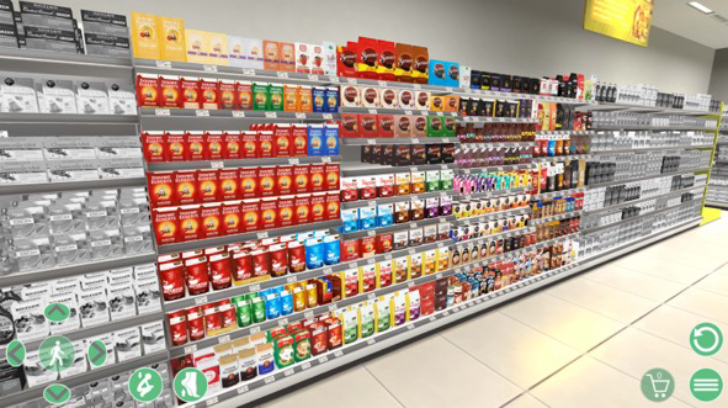 3D Virtual aisle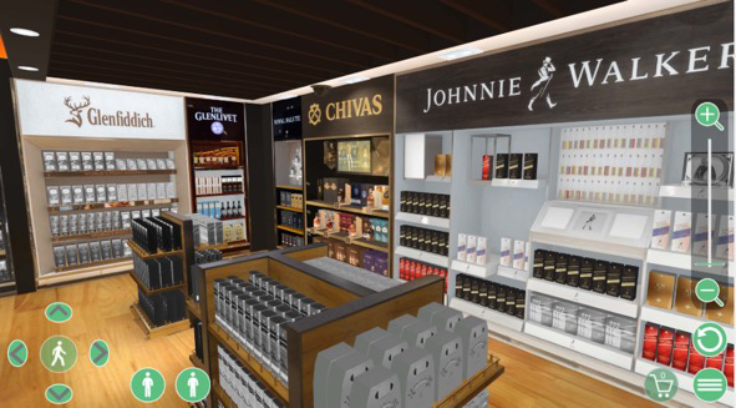 3D Virtual store
Is shopper marketing an important part of your overall marketing spend?
The shopper experience is a crucial part of brand marketing and the key to the success of your category performance.
Understanding consumer behavior and leveraging these insights is essential for category growth. Do you want to ensure your shopper marketing is the best it can be? Are you interested in improving the relationship with your channel and retail partners? And are you looking to grow your brand by improving the shopping experience? We can help!
More information on shopper marketing