Ensuring strong visibility is the first step to creating a powerful packaging design. Nothing else in your design matters if it isn't seen first. A powerful packaging design is clearly visible on the shelf; it stands out from competitor designs.
Choosing a color to make your packaging stand out on the shelf
One of the easiest and most effective ways to create strong shelf visibility for your design is through color. Select a dominant color for your branding and packaging design which contrasts with category codes and competitor colors.
In the past, a chocolate bar was red for pure, blue for milk, and green for hazelnut chocolate. Then, Milka caused a sensation by using purple packaging. Other brands that have successfully leveraged a contrasting packaging design color include Campbell's soup (red and white), Tide (orange), and Vanish Oxi Action (pink).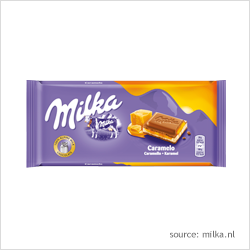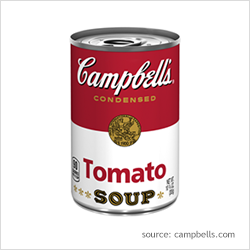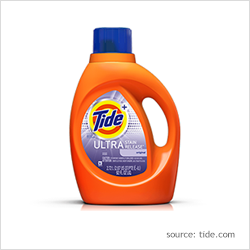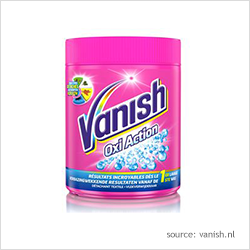 The challenges of contrasting colors
As always, there is a trade-off and a need to find balance. Going with a disruptive packaging color – that is, a color that breaks with category conventions and commonly held associations – may give you fantastic visibility on the shelf, but may not necessarily lead to sales. This is a risk that can be managed through a packaging design test.
When choosing a packaging color, findability and not breaking routines is another challenge that you need to manage. More than 90% of packaging design initiatives are 'restages', that is, redesigns of an existing product. You want to make sure that your existing customers continue to find their product with ease. You don't want a redesign to interrupt their flow: their automated search-and-grab routine. Otherwise, if a consumer is made to pause and think, they may use the opportunity to look at what else they could buy instead.
More ideas on creating standout packaging designs
Download our whitepaper below for further tips on how to design powerful packaging, from visibility, to communication and persuasion. Plus, learn more about creating eye-catching packaging through a distinctive brand asset and line unification on our packaging blog.
Through our PACT suite of research solutions, we can help you create, optimize and validate the strength of your design. Contact us for information on our solutions and more packaging design best practices.