Entertainment
at an inflection point:
The fate of
Premium Video
on Demand
With cinemas now locked-down, the unprecedented sequence of events that has unfolded in the wake of the coronavirus pandemic has reinvigorated a decades-long industry debate about release windows. We've seen evolving business models, technological advancements, and accelerated changes in consumer habits. And we now have a Studio industry grappling with extraordinary upheaval.
Currently, the return to normal theatrical distribution is contingent on factors that are well outside of the control of Studios and Theatrical Exhibitors. And as theaters begin to re-open to limited seating, many Studios will test and experiment with their theatrical and digital release patterns – they're emboldened by these unique circumstances that provide some cover from exhibitor ire.
Here, former Studio Strategy Executive Jordan Neyer explores if the traditional rules of distribution are about to be permanently rewritten to usher in a viable premium video on demand (PVOD) future – and offers his take on the trends to look out for.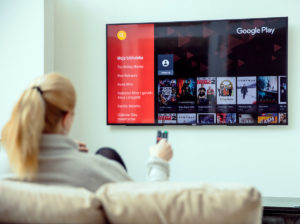 PVOD Potential
Post-Pandemic
Universal Pictures' recent announcement that they plan to release movies on both theatrical and digital formats has sparked enormous controversy. In spite of the fact that the 'Trolls World Tour' release exceeded expectations and "demonstrated the viability of PVOD"*, the truth is that PVOD won't replace or replicate theatergoing in the near future. Instead, it offers an opportunity to supplement theatrical releases in order to maximize market coverage and potential audience conversion. It will take time for Studios to coalesce around a unified release strategy and consistent messaging (if this is even possible at all). But ultimately, giving consumers more options and an easier path to purchase is a route to stabilizing and optimizing Studio revenues in a time of major uncertainty.
Early experimentations such as 'Trolls World Tour' will be a useful barometer. But we'll need to see a bold move from Studios to be able to fully evaluate the market potential for exclusive or day-and-date (D&D) PVOD offerings. Until Studios commit to digital and make the next Fast & Furious or Marvel film available for PVOD D&D along with theatrical, we really can't get a good read on the full market potential.
Assuming that Studios make this commitment – and exhibitor ire and retaliation can be held at bay – if 3 or fewer PVOD viewers (on average) watch the $19.99 offering instead of each individually buying a ticket at the cinema, PVOD will be a financial success for Studios. They come out ahead with increased margins, and limited cannibalization of overall revenues.
That said, the US and markets across Europe have a more established digital transactional business than other markets throughout the world. It will therefore be some time before PVOD meaningfully contributes a significant part of the distribution strategy internationally.
* IndieWire – 'Universal Expects to Continue Select Releases on Premium VOD After Theaters Re-Open', April 28th, 2020
5 predictions for the future of PVOD
Here are the immediate and longer-term PVOD trends to expect:
There will be inconsistency in release strategies for the near term. Some Studios will aggressively test and experiment with PVOD, while others will prioritize exhibitors and the theatergoing experience for their films. With so much uncertainty and upheaval, each Studio finds itself with a different set of priorities and considerations that is informing its decision-making. For some, the need for near-term cash will force distribution through any means necessary. For others, a crowded slate has made it difficult to put a comprehensive release strategy stake in the ground. And for a select group of Studios, the priority is the major global theatrical release, which is the critical engine that drives its ancillary businesses.
Dual release will increase marketing efficiency.
A combined D&D theatrical and PVOD marketing strategy streamlines marketing efforts compared with the incremental marketing spend of a staggered second release window. This effectively provides PVOD with the same level of support that's given to the title's large theatrical campaign. Because of this, expect to see PVOD released at the same time the film hits theaters – and anticipate a decrease in Studios' overall marketing spend.
Incentivized purchases will limit revenue cannibalization. Family titles are the biggest opportunity for PVOD as they provide parents with a convenient way to access family entertainment. This should expand the potential PVOD market in and of itself. But there is some financial cannibalization risk as any family of 4 who decides to view PVOD as an alternative to a trip to the cinema is effectively trading down to a $20 transaction. In order to help offset this, Studios will incentivize subsequent Electronic Sell-Through (EST) transactions with a discount offer on the same title previously rented on PVOD.
Tiered pricing will expand the market. Expect Studios to experiment with PVOD pricing for the smaller comedies and dramas that see direct competition from new releases on established SVOD services. In this scenario, Studios would opt to price new PVOD releases in the $10-15 range, rather than the typical $20 price point.
Franchise films will drive subscription VOD acquisition, not PVOD. The largest franchise films will most likely be released exclusively in theaters and forego the PVOD option. This will add perceived value to the Studio SVOD proposition once the titles appear on the service. For these select franchise films, there is more long-term value in leveraging that IP to drive acquisition and retention on SVOD compared to the incremental revenue potential via PVOD.
With so much in flux, the only certainty is that we are sure to see experimentation and a re-writing of the rules as Studios look to get back on their feet. PVOD will prove to be an important piece of the puzzle – and with accelerated consumer adoption of digital home entertainment, will be a valuable, additional distribution channel.
Now it's up to the Studios to determine the right value proposition for their slates and to shape how to profitably deliver great filmed entertainment to the widest possible audience long into the future.

About MetrixLab
MetrixLab provides consumer insights that drive smarter business decisions. A truly global digital research agency, we pioneer new technologies and integrate multiple data sources to push the boundaries of research. This enables our experts to provide high-quality insights at scale, at speed and for an unparalleled value. Our passion, expertise, and solutions enable our clients to succeed at product innovation, brand engagement, and consumer value.
Active in over 90 countries, MetrixLab is a proud partner of more than half of the world's top 100 brands and part of Toluna.