EFFECTIVE TECHNOLOGY TO CONVERT DATA INTO INSIGHTS
Technology is at the heart of our business. MetrixLab is investing heavily in the continuous development of industry leading proprietary technology, systems and platforms to improve quality and efficiency of data collection, aggregation and analysis.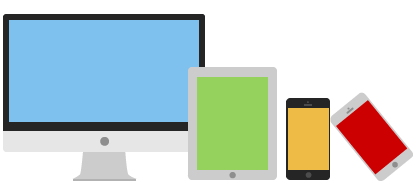 Today we are receiving frequent requests for in-the-moment, mobile only studies while still having many cases where a multi-device approach is a better fit. To fully support these client needs, we continue to invest in our proprietary platform to make our surveys as engaging and technologically advanced as possible. When a multi-screen approach is needed, we are able to leverage our responsive survey design. This approach allows surveys programmed on our proprietary platform to be responsive to and optimized for the consumer's device. This allows us to create an engaging survey experience across all devices whether they are smartphones, tablets, laptops or desktop computers.