Understanding the New Normal consumer insights tracker program
We build in data from the quant survey, social insights, external trusted sources and brand examples to bring the impact of COVID-19 to life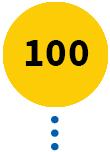 My life is back to normal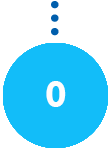 My life is far from normal
N = 3,400 adults 18+ per month (200 per country)
10 months of results
We asked people across the world to what extent they feel their lives have returned to normal.
Click through the graph to see each country's results.
Contact us for more insights on consumer response to COVID-19.
Breakout findings
Curious about a sample of each month's results? Look no further. January
2021 has started with optimistic news about the arrival of the first vaccines. But the global consumer remains realistic and very cautious about the speed of recovery. 45% of people still expect we are 10+ months away from getting back to normal.
This is also reflected in whether people think their lives have returned to normal. The overall average of 17 markets has dropped.
China, Thailand, Vietnam and India maintain their position in the top ranks when it comes to returning back to normalcy. Volatile scores in countries like Italy, the Netherlands, Switzerland and Japan illustrates the ongoing struggle between hope and despair, where neither prevails. According to one Swiss consumer, "My feeling for the year 2021 is mixed. I sense that getting back to doing things I used to do will take much longer but I am hopeful I can enjoy life by December 2021."
We also see in our data that consumers are striving to do better in 2021. Resolutions go beyond the obvious and many people intend to look after their health much better and take more time to listen to others.

"Thanks a lot. I found it very informative and a good mix of consumer sentiment, desires, and nods towards eCommerce and communication."
– Global Strategic Insights Excellence Manager, Oil

"Many thanks for sending the slides over. The two webinars you delivered so far were honestly very good. Very interesting insights, mix of quant and social data is also very interesting and I really appreciated the illustrations with brands' initiatives. The combination of all this makes it a very pleasant presentation to follow and I know that my opinion is shared by some members from our insights community. Looking forward to the next one."
– Head of Market Research, Food Services

"It was a good webinar. Have been attending a lot of these. But I liked that the MetrixLab presentation threw in a ladder of pragmatism."
– Global Head of Innovation, FMCG
Strategic insight and advice
What actions can brands take to help consumers navigate "the new normal" brought on by COVID-19? The situation isn't the same in every market and it's constantly evolving around the world. Our 10-month Understanding the New Normal consumer insight program has a finger on the pulse of consumers in 17 markets worldwide.
Running from April 2020 – January 2021, this program leverages survey data, social insights and external sources to provide a holistic perspective and key actions for brands. Our aim is to create a collaborative learning community of researchers, experts and clients.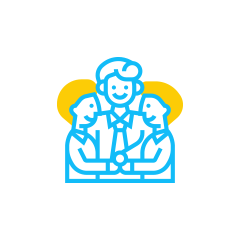 Contact us
Get in touch with MetrixLab for the latest articles, whitepapers and more, and to learn how we can support you and your brand.