Understanding the New Normal consumer insights tracker program
We build in data from the quant survey, social insights, external trusted sources and brand examples to bring the impact of COVID-19 to life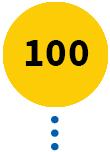 My life is back to normal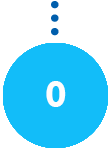 My life is far from normal
N = 3,400 adults 18+ per month (200 per country)
New results monthly
We asked people across the world to what extent they feel their lives have returned to normal.
Click through the graph to see each country's results.
Check this space each month to watch the progression of our tracker.
Breakout findings
Curious about a sample of each month's results? Look no further. June
If there's one thing we have learned since the pandemic began, it's that it is definitely not a linear march forward. While in some markets social confinement has been lifted, we see that in other markets lockdown restrictions are still in place. Countries like Vietnam, Thailand, China, Australia and Switzerland have moved into a 'restricted living' situation. But other markets are still facing 'quarantined living​' with 'recovery living​' seeming to be far away.
Consumers gradually sense that there is a road ahead. This is reflected in the score for the statement My life has returned to normal. The overall average for June is 65, which is an increase of 6 points since May and even 12 points since April. European countries like Italy, France and Spain show improvements of up to 18 points, building on their regained freedom and restarting economies. Saudi Arabia and Japan also demonstrate high levels of progress.
There is a clear and growing sense that we have a very long way to go before there is a new normal. Only 35% of people are expecting things to return to normal in 3 months or less​, -3 percentage points down from last month. As markets ease restrictions, discretionary activities such as domestic travel and going to the cinema become top desires​. But it will take time to rebuild consumer confidence in many aspects of pre-COVID life.​ May
Across the world, people feel we are slowly progressing back to normality. This progress is helping people feel less negative, and joy is on the rise. The only exception here is Brazil, which is confronted with a dramatic rise in COVID-19 infections and casualties.
At the same time, there is a growing acceptance that the return to normal will take longer than previously hoped. Only 38% (-11% from last month) expect things to return to normal in 3 months or less. Countries like US, Spain, Italy and Japan are far less optimistic than average.
We noticed that the proportion of consumers who claim their income has decreased is on the rise globally, and they are understandably feeling more uncertain. People with reduced incomes are more likely to trade off quality for cost effectiveness. Companies are seeking ways to stay connected and keep newly frugal consumers from trading down, eg. by rolling out new, more affordable pack sizes (like Nestlé). April
China and Vietnam already feel that they are on the way back to normal. In April Vietnam had reported only 270 COVID-19 cases, with zero deaths. The findings of MetrixLab's digital qualitative session in China also showed how people have transitioned from feelings of sadness and fear to joy, trust and love.
Around half of people globally are optimistic and think things will return to normal within 3 months. Countries like China, Vietnam and Indonesia had optimistic scores, whereas in Japan, UK, Italy and Australia far fewer people expect to return to normal within 3 months.
Globally there is a "we more than me" mentality. Families' physical health and household finances are top worries, with a significant gap compared to one's own physical health or the state of a country's economy. Remarkably Spain, Italy and France have very strong responses on family physical health: This is very much in line with the impact of the pandemic as demonstrated by high numbers on cases and deaths.

"Thanks a lot. I found it very informative and a good mix of consumer sentiment, desires, and nods towards eCommerce and communication."
– Global Strategic Insights Excellence Manager, Oil

"Many thanks for sending the slides over. The two webinars you delivered so far were honestly very good. Very interesting insights, mix of quant and social data is also very interesting and I really appreciated the illustrations with brands' initiatives. The combination of all this makes it a very pleasant presentation to follow and I know that my opinion is shared by some members from our insights community. Looking forward to the next one."
– Head of Market Research, Food Services

"It was a good webinar. Have been attending a lot of these. But I liked that the MetrixLab presentation threw in a ladder of pragmatism."
– Global Head of Innovation, FMCG
Strategic insight and advice
What actions can brands take to help consumers navigate "the new normal" brought on by COVID-19? The situation isn't the same in every market and it's constantly evolving around the world. Our 12-month Understanding the New Normal consumer insight program has a finger on the pulse of consumers in 17 markets worldwide.
Running from April 2020 – March 2021, this program leverages survey data, social insights and external sources to provide a holistic perspective and key actions for brands. Our aim is to create a collaborative learning community of researchers, experts and clients.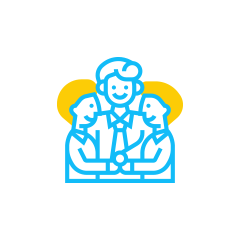 Sign up today
Participants in MetrixLab's Understanding the New Normal program have access to monthly reports and exclusive webinars by our global team of experts.
With your input, we can evolve the program on an ongoing basis to get to the core of what brands need to know today – and simultaneously help them plan for tomorrow.
Contact us for more information.