You've chosen your packaging design color and you're featuring visual identity elements that are or have the potential to become distinctive assets. A third element that influences the visibility of your packaging is the balance between line unification and variant differentiation.
This is something you will need to consider if your brand offers a range of products. On the one hand, you want consumers to easily distinguish between your variants. On the other, you want them to quickly recognize that all the variants belong to the same line and brand.
Finding a balance when designing packaging for variants
Like so many of our other packaging design best practices, line unification and variant differentiation is a matter of trade-off and balance. A stronger line unification may take away from variant differentiation, and vice versa.
The benefit of line unification through packaging design is clear. It creates a visual brand block on the shelf that will be hard to miss. You're communicating that you are a force to be reckoned with, and that is appealing to consumers.
However, you are offering a line of variants for a reason. Consumers want variation. They want to try something new, and they also have their specific preferences, needs, wants and allergies. So, you offer a line of variants, and you introduce new variants on a regular basis. Through your packaging design, you want consumers to easily understand which variants exist, notice new variants as they come out, and find their favorite variants.
In our packaging design practice, we see a lot of designs that are strong in the one, but not the other. They either skew towards a packaging line that has strong visibility, but poor variant findability; or one where consumers can quickly and easily find variants, but at the detriment of brand visibility.
Examples of packaging designs with a strong unified line can be found in the personal care aisle. The uniformity of packaging from brands like Dove create a visual brand block on the shelf.
This contrasts with, for example, the Nescafé Dolce Gusto line, where the different variants are easily recognizable through the use of different colors and photography. This works perfectly for a brand anchored in offering variation.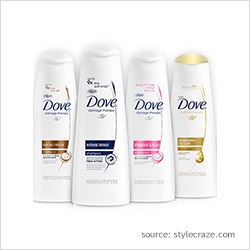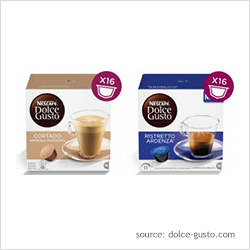 More resources for great brand packaging designs
We round up our nine best practices for powerful packaging design in our whitepaper. Download it below for more tips on packaging visibility, communication and persuasion.
Get help creating, optimizing and validating the strength of your design with our PACT solutions. Contact us to learn more about our approach to packaging design testing.