Research Manager Brand Engagement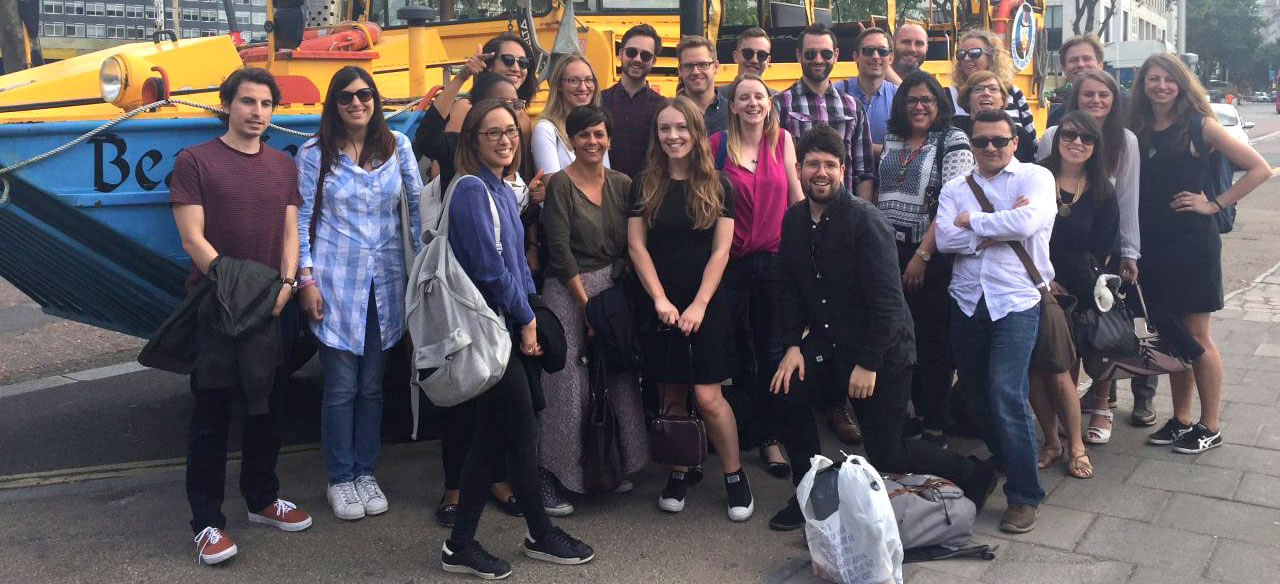 About us
The age of digital is here, and it's a critical area for any aspiring researcher to understand, navigate and conquer.  Come and learn it from the best.
Are you naturally curious?
Are you looking for a fulfilling role in a fast moving, fast growing company?
Are you trying to find a tight knit, fun, supportive team?
Join the company that leads the next generation of consumer insights and marketing analytics, and the agency growing by 45% year on year, who love to disrupt and do things differently.  Come and experience the special formula that makes MetrixLab's business and people truly unique.
Research Manager Brand Engagement
We are on the lookout right now, for the most dynamic and talented researchers in the industry.  If you have 2+ years' experience, why not learn digital, mobile and social media from the best?  Develop critical skills and build sought after knowledge that will take you through your entire career, and make you an enviable commodity!
We will make sure you are exposed to all facets of the research world.  You will focus your time on day to day delivery of exciting and varied research projects, and you will lead these projects from A to Z!!  And you will do that, as part of an exciting, fun and highly supportive research team. You will be set up for success by a highly invested manager, mentoring you to achieve your dreams.  And you will also partner so very closely with the best Client Directors and Senior Research Managers in the business!  Together, you will deliver sharp, action-oriented insights to some of the biggest blue chip and most exciting companies; from film studios to global drinks companies, the biggest FMCG's and some of the biggest and fastest growing digital companies.
You will be part of our very talented Brand Engagement team, and you will help clients tackle their business questions across a wide range of areas, giving you enormous diversity from day to day.  You will help clients with everything from ad concept testing, to ad pre-testing, as well as campaign evaluations, cross media evaluations and brand tracking.
The ideal candidate would have:
A first class degree from a relevant university (e. g. Marketing / business/ Psychology / Economics / Communications etc.)
Experience with quantitative research methods and techniques
A passion for brands, digital media and making an impact on people
An interest in interpreting numbers and turning data into actionable stories for clients
Pro-active and resourceful problem solving
In addition we are looking for a candidate that:
Shows initiative, is pro-active and a resourceful problem-solver
Has excellent analytical skills
Is flexible and likes to work within a dynamic, international organization
Enjoys communicating with clients and is happy to present findings
Is able to express him/herself professionally verbally and in writing
Is able to work independently as well as in a team
Is willing to manage all steps of a research project (from survey set up until delivery to client)
Is able to express him/herself perfectly in English, both verbally and in writing. Knowledge of any other additional languages is an advantage
What do we offer?
A challenging position at a dynamic, innovative, fast- growing global company
A flexible work environment with a strong focus on owning and taking pride in your work
Career and growth opportunities in line with your dreams and passion
Competitive salary package, additional benefits (e.g. private health insurance), and 25 paid days of leave
Lots of day to day perks!!  Ranging from some free food (weekly fruit, biccies and bread!) & a wide range of free drinks
A highly social team who enjoy the fun side of life, and are often organising activities for outside work, all funded by MetrixLab
A supportive team who get together for a drink each Friday afternoon, and share our individual successes of the week
A brand new office in Aldgate, with break out area, swings, and an absolutely huge terrace!
Office location: 
2nd Floor
54 Fenchurch St
EC3M 4BE London
Please send your motivation letter and CV to: jobs@metrixlab.com