Digital copywriter/campaign/content marketing producer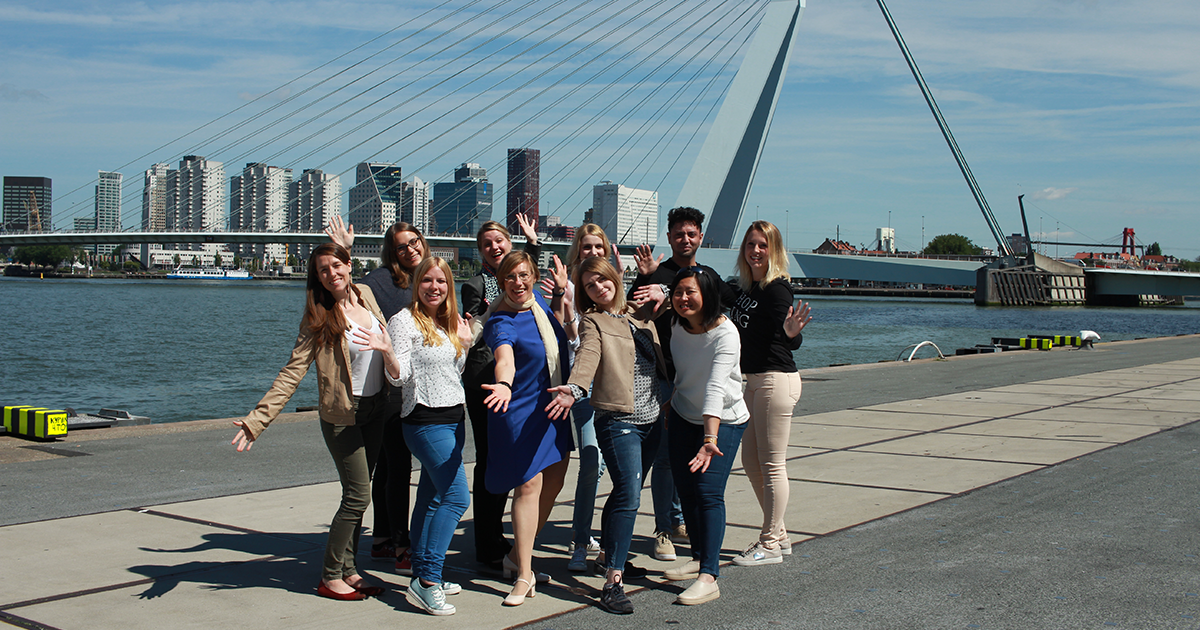 Do you know what it takes to tell a story in the digital age? We are looking for a passionate copywriter to own and advance our (digital) marketing content and campaigns. As the fastest growing digital global research agency, we provide the world's leading brands with high-quality consumer insights to make better business decisions.
Join us and be part of a collaborative, fun, fast-paced Global Marketing team based in Rotterdam, NL. Our activities cover the full spectrum of marketing. We take pride in all our global activities and enjoy working with colleagues around the world. We are excited to bring in your engaging copywriting expertise for our marketing and sales outreach.
We like to think creatively and engage from the first touchpoint. This is where your amazing skill-set comes in. We need someone who has the chops to make an emotional connection with our clients, prospects, and our employees. You are always on the lookout for new trends and can implement accordingly.
What you will be typically doing
Create engaging and compelling stories that attract, engage and support our marketing efforts at every stage of the marketing funnel – from awareness to clients. This includes web content, PR, internal communications, sales presentations, social media and various other activities.
Write campaigns that engage from the first touchpoint to make the reader contact us right away
Liaise between design, marketing, and our other departments to ensure creative direction is translated appropriately and consistently
Brainstorm innovative ideas and concepts with others members of our team
Track, analyze and optimize existing content and understand SEO copywriting
Support the voice of our brand and ensure consistency; serve as our language expert
Track copy trends throughout the market
Train our team and colleagues worldwide on our tone of voice
About you
You have a Bachelor's or Master's degree in Journalism/Creative Writing/Communications/Digital Marketing/English or equivalent
You have 5+ years' experience as digital writer, journalist, or blogger
You have a passion for writing, storytelling, and creating new ideas and campaigns
You have a solid understanding of digital media and technology and know about the next big things in content marketing
You like to collaborate cross-functionally with our other (global) departments
You have excellent written and verbal communication skills with attention to detail
You meet deadlines in a fast-paced environment
You're a native English speaker; Dutch is a nice extra but not necessary (we speak English in our team)
You have a work permit to work in the Netherlands should you apply from abroad
NB: It is not essential to have worked for a market research company. Please apply when you have a background in digital marketing, or if your copy writing has made a great impact for your company. Rather than telling us you are the right fit, how about showing us. Send us your portfolio or a link to it, so we can get an idea of your work.
What we offer
Work for a fast-growing, innovative and boundary-pushing global company
Be part of a global marketing team that enjoys achieving new and exciting initiatives around the world
Share and celebrate our successes together
Enjoy a flexible work environment with a strong focus on owning and taking pride in your work
Career and growth opportunities in line with your dreams and passion
Get a competitive salary package, additional benefits and 25 paid days of leave
Lots of day to day perks; ranging from healthy fruits to a wide range of free drinks and delicious coffee
About MetrixLab
MetrixLab provides consumer insights that drive smarter business decisions. As a truly digital global research agency, we pioneer new technologies and integrate multiple data sources to push the boundaries of research. This enables our experts to provide high quality insights at scale, at speed and for an unparalleled value. In just one decade, we've grown rapidly and now work with more than half of the world's top 100 brands.
Our expertise, passion and solutions help our clients succeed in product innovation, brand engagement and customer value in over 90 countries. MetrixLab is part of the Macromill Group.
About the application process
Please send your motivation letter and CV to: jobs@metrixlab.com
Wilhelminakade 312 │3072 AR Rotterdam │ The Netherlands
jobs@metrixlab.com │www.metrixlab.com │+31 10 2030700